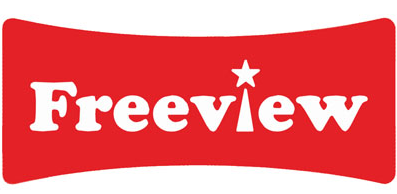 Do I Need an Aerial for Freeview Built-in TV?
Yes. You need an aerial to receive Freeview. If your TV has been made after 2010, then there's a good chance your TV already has Freeview built-in. All you have to do is connect your TV to a working aerial. If your TV has Freeview built-in, you need an aerial in good condition to pick up the Freeview signal.

We advise using a roof aerial for Freeview as this will cause fewer problems with interference.  If you need a new aerial or to repair an existing aerial then get in touch with our friendly Freeview installers.
Call free on: 08002100370
Or fill in our email enquiry form for a free quote
Can I watch Freeview on my TV without an aerial?
No. You can only watch Freeview via a working TV aerial.
Is your aerial in good condition?
To ensure you can receive Freeview, make sure your aerial is in good condition and is connected to the aerial point in your living room. Your existing aerial should work as long as it's not damaged, broken or in the wrong position.
Installing a new TV aerial for Freeview
If you're not receiving any picture from your Freeview device or the picture quality is poor, then the chances are you have a damaged aerial and need a new TV aerial installing from a professional installer.
For your Set Top Box or Freeview Aerial Installation,
please call free on: 0800 210 0370.
Or fill in our email enquiry form.